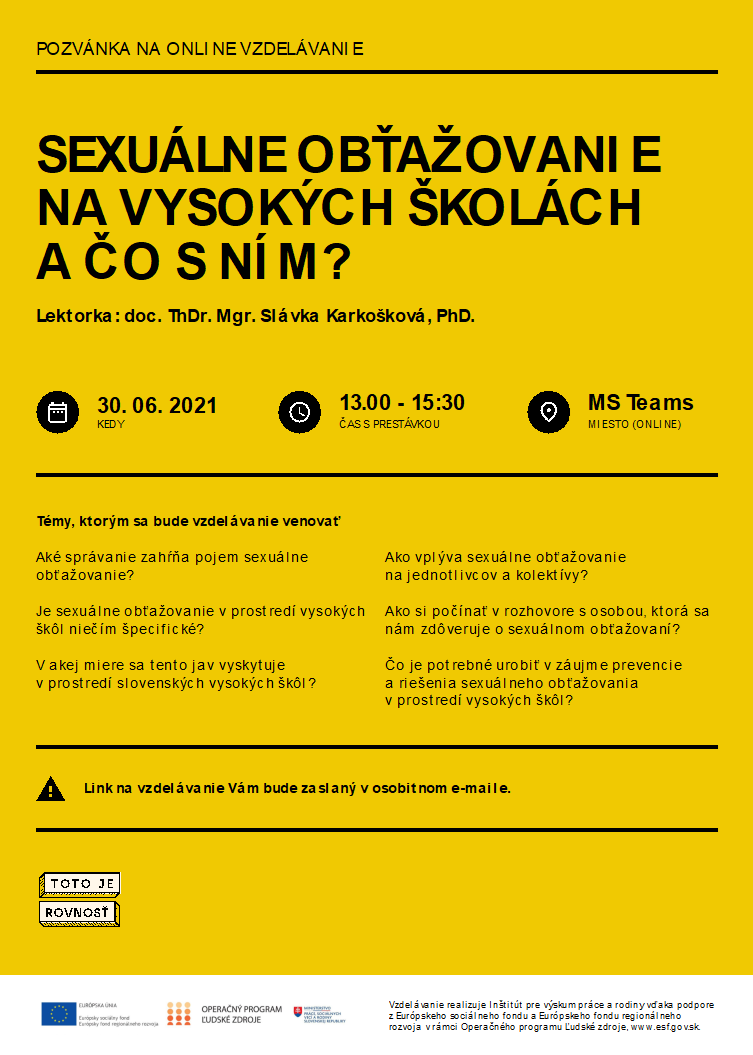 On 30 June 2021, our partners from UNIBA organised a training on "Sexual Harassment at Universities and what to do with it". The training was supported by the Institute for Labour and Family Research, which is affiliated to the Ministry of Labour, Social Affairs and Family of Slovak Republic
Mariana Szapuová, Vice Dean at UNIBA, moderated the online training. The participants were introduced to results of the EQUAL4EUROPE survey under WP2. Some conclusions from the training are:
Our perception creates our reality. What we perceive and what is real are two different things. We need to be more sensitive and change our perspective to identify the obstacles of gender inclusivity.
Identifying institutional gaps in gender equality by the authority/leadership is a fundamental step towards gender inclusive Academia.