EQUAL4EUROPE – Gender Equality Plans for AHMSSBL institutions throughout Europe.
Gender equality is one of the EU's founding values. Gender equality goals include the promotion of equal economic independence for women and men, closing the gender pay gap, advancing gender balance in decision-making, ending gender-based violence and promoting gender equality beyond the EU. The EU-funded EQUAL4EUROPE project focuses on the fields of art, humanities, medicine, social science, business and law (moving away from the fields of science, technology, engineering and math). More specific, six research-performing institutions will in this project develop and implement tailored gender equality plans in order to realise  ustainable cultural and institutional change. The project will assess the gender situation and moreover create a network of gender equality officers from the social science fields. The project will also develop free knowledge, tools and best practices.
Date: T.B.D Location: Rotterdam, The Netherlands  Women mean business. Prepare yourself for your next career step with new knowledge. In the two-day Women in Leadership programme, women will learn how to make your voice heard, take ownership, develop and understand...
read more
Date: T.B.D Location: Venice, Italy  The International Research Conference is a federated organization dedicated to bringing together a significant number of diverse scholarly events for presentationwithin the conference program. Events will run over a span of time...
read more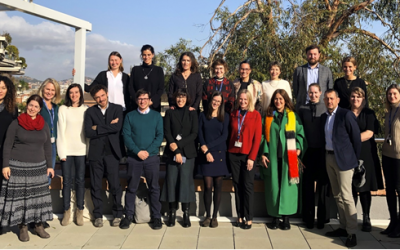 EQUAL4EUROPE aims to develop gender-equality plans for European research and higher education institutions to apply in their management strategies and diversity plans To do so, Esade will lead an international consortium of universities and institutions, including...
read more
Please contact EQUAL4EUROPE project members if you would like to receive more information about the project.