The EQUAL4EUROPE Team is excited to have you back and wish you a happy new year!
EQUAL4EUROPE Trainings and Workshops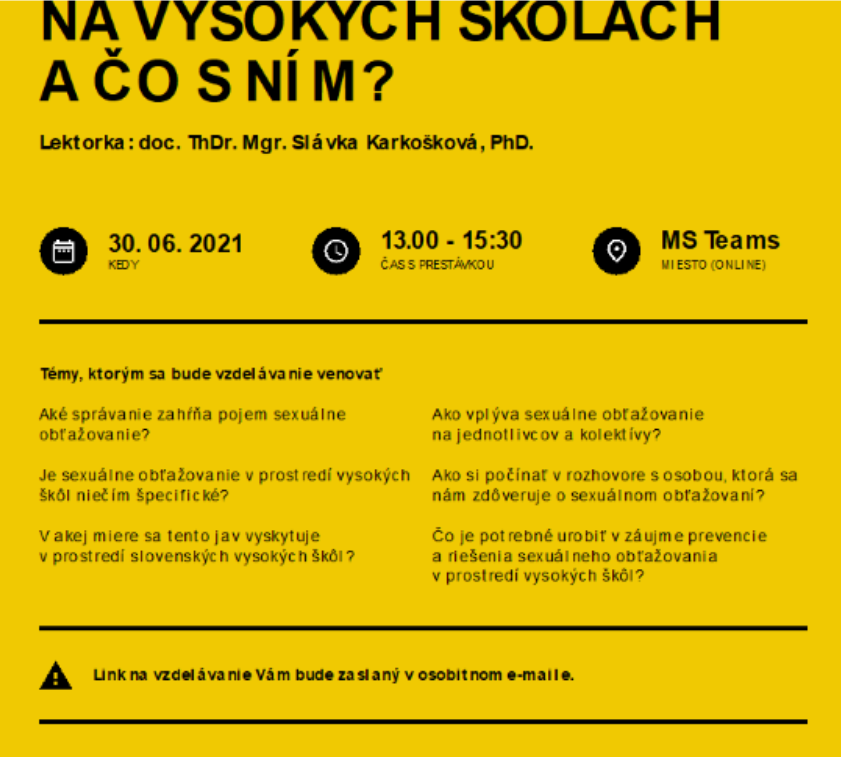 Sexual harassment at universities and what to do with it
On 30 June 2021, our partners from UNIBA organised a training on "Sexual Harassment at Universities and what to do with it". The training was supported by the Institute for Labour and Family Research, which is affiliated to the Ministry of Labour, Social Affairs and Family of Slovak Republic.
Mariana Szapuová, Vice Dean at UNIBA, moderated the online training. 
Some conclusions from the training are:
Our perception creates our reality. What we perceive and what is real are two different things. We need to be more sensitive and change our perspective to identify the obstacles of gender inclusivity.

Identifying institutional gaps in gender equality by the authority/leadership is a fundamental step towards gender inclusive Academia.
Training on Raising Gender Awareness – 2
On 20 July 2021, EQUAL4EUROPE organised online the "Training on Raising Gender Awareness – 2". The training was delivered by Prof. Mike Page, Professor of Management and Finance and past Provost, Bentley University & Senior Researcher, Erasmus Centre for Women and Organisations, RSM Erasmus University and moderated by Dr. Christophe Terrasse, Director of EFMD International Projects. The event was open only to the project partners.
In this dialogue session, the participants identified key proof points that demonstrate the significant institutional gaps between perception and reality with respect to gender inclusivity. Identifying these gaps is considered vital because transformation can only accelerate when the authority/leadership recognises that past statements, strategies, and actions have not achieved the desired outcome.
Some conclusions from this session were:
Focus on learning: acknowledge what we do and do not know

Advocacy involves ongoing education, so engage in transformational learning opportunities to be better equipped with tools and knowledge

Prioritise action and identify actions that can be taken

Come together in community to increase the sphere of influence and amplify efforts to make change

Focus on vigilance and create strategies to maintain these efforts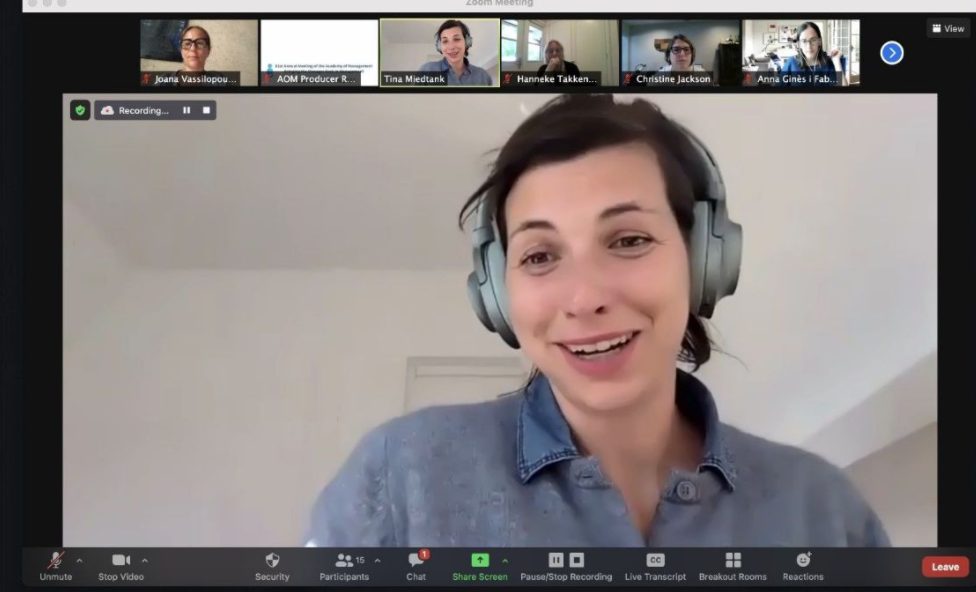 Academy of Management – Professional Development Workshop
During a panel discussion, Dr Janka Kottulová, Professor Hanneke Takkenberg, Professor Anna Gines, and Dr Joana Vassilopoulou kindly agreed to talk about gender equality in higher education institutions.
The panelists focused on how to research and teach gender inequalities issues in academia, how  gender equity can be facilitated through internal networking in higher education institutions, the importance of measuring gender equality and the challenges of collecting data, and possible solutions and measures fostering gender equality in academia.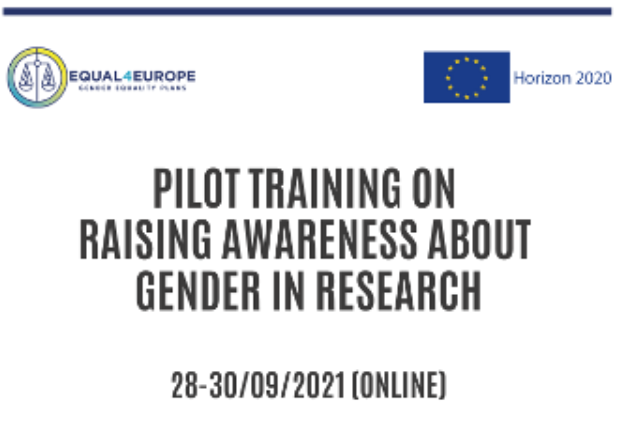 Raising Awareness about Gender in Research
To further promote gender equality in research, Comenius University in Bratislava, a member of the EQUAL4EUROPE consortium,  developed a training on raising awareness about gender in research for future trainers of researchers and Ph.D. students.
The training objective is to introduce ways on how to integrate gender into social science research, and will give applicants basic knowledge on how to promote trainings and engage participants.
EQUAL4EUROPE Events, Press and Collaborations
La Vanguardia – Interview Anna Ginès 
Don't miss this article from La Vanguardia, where Anna Ginès from ESADE explain the aim and the objectives of the EQUAL4EUROPE project and the reason why having gender equality plan is urgent.
From the article: 
"These plans are necessary because, as Ginès alerts, "the number of women decreases in the universities and research centers as you rise in the hierarchy. It's like a leaky pipeline: from women making up 47% of PhD students, we pass to 33% of researchers and 20% full-time professors. And if we talk about management bodies, only one in five European institutions in this field is led by a woman." 
Find the full article on our website! 
https://equal4europe.eu/lav-march-20/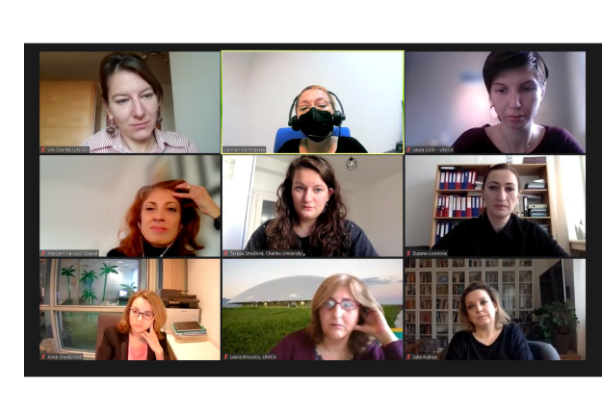 Did you know that for calls with deadlines in 2022 and onwards, having a Gender Equality Plan will be an eligibility criterion for all public bodies, higher education institutions, and research organisations from the EU Member States and associated countries wishing to participate in Horizon Europe?
Well, the EQUAL4EUROPE consortium is actively working to meet this requirement already!
In fact, the project will result in tailor-made Equality Plans for the participating institutions. Besides, the consortium members are organising a lot of different initiatives.
The last one, was the webinar "Gender Equality Plans in Horizon Europe" organised by Univerzita Komenského v Bratislave on 3 November 2021.
It was led by Zuzana Lisoňová, Head of Project Office at the UK and UNIBA project manager within the EQUAL4EUROPE project. 
On the 21 of November the EQUAL4EUROPE partner, Comenius University organised a webinar on to share challenges and lessons learned of the implementation process of GEP among the UNICA members, especially research support managers and administrators, HR managers, and experts.
Invited speakers discussed the elements of GEP, the difficulties of the drafting process, and the potential impact. Presentations were followed by a moderated Q/A, where participants are encouraged to share their experiences of their own institutions.
Did you miss the webinar? Find it here: 
https://www.unica-network.eu/event/gender-equality-plans-in-horizon-europe-recommendations-for-successful-implementation/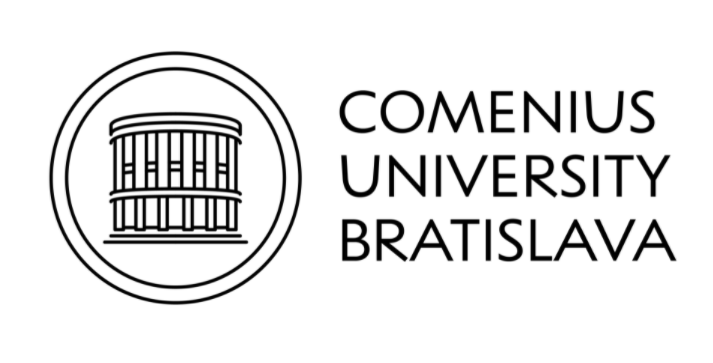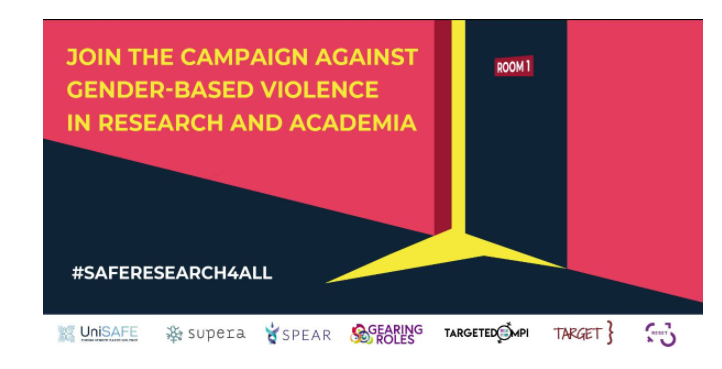 The management of Comenius University together with the members of the Slovak EQUAL4EUROPE team decided to discuss strategies and actions aimed at creating more favorable working conditions and professional development for female and male employees.
The online event entitled "Human Resources and Gender Equality at Comenius University: current status and future strategies" was held on 26 November 2021 from 9.00 a.m. to 12.20 p.m. 
EQUAL4EUROPE Research results and public deliverables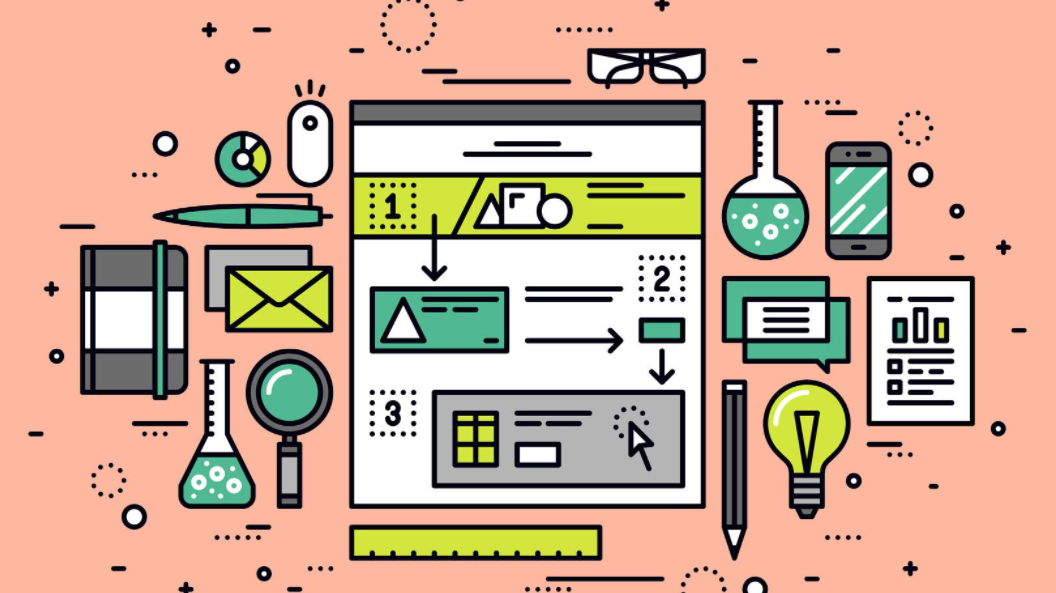 New materials published on the website!
Find all the newest research and public deliverable on the project website! 
The newest section has been implemented and is full of interesting materials that you can use for you work. 
Find out more about how to Structure a report on Gender Equality, on the gender equality index, and on the research on gender equality regulation that our partners held in France, Spain and Germany. 
The section is completed by a series of interactive tools ready to be downloaded:
D3.1 – Culture and Working Climate for Women: Assessment Report

D3.2 – Gender Inclusive Recruitment & Selection Toolkit for HR Professionals

D6 – Toolkit for adopting Gender Equality Plans in AHMSSBL research institutions

D8.4 – Engaging stakeholders and tackling resistances to mainstream gender equality in AHMSSBL research institutions
To find out more: https://equal4europe.eu/research/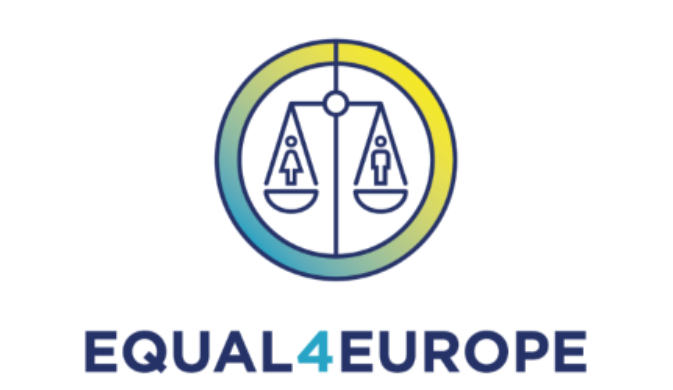 What's next? 
The consortium partners are in the final stages of negotiating their Gender Equality Plans, which will be adopted by March!
EQUAL4EUROPE will join forces with sister projects and start a social campaign on inspirational tales. 
Stay tuned for interesting results and reports in the upcoming months!